Coconut Farm Community clinic is run by government-funded qualified nurses in partnership with Lifeline in a very deprived area of Eastern Freetown, serving more than 20,000 of the 30,000 local residents.
'Before the Coconut Farm Community was established, people had to access medical facilities 6 miles off. But with the intervention of Lifeline Nehemiah Projects in partnership with the Government of Sierra Leone, 2019 was the first time the Coconut Farm Clinic started receiving a medicine supply. This has reduced the risk of our teenage pregnant girls, women and under-fives traveling long distances to access medical services. As a community, we say thanks to the Lifeline Organisation and the Government of Sierra Leone for their support.'
By Sheik Mohamed A. Bangura
The Coconut Farm Community Centre construction was undertaken by the National Association for Peace and Positive Change (NAPPC) in partnership with "Princes Foundation for Building Community" – Prince Charles' third-largest charity. It was preceded by a building skills programme for interested youths in the community. In 2019, the leadership of NAPPC handed over it programmes including the community clinic to Lifeline Nehemiah Projects.
In partnership with the Government of Sierra Leone, the clinic is currently serving over 20,000 people in this deprived community and 35 teenagers gave birth in the centre between 2022 to 2023.
The government supplies medicines and pays four professional medical staff working at the centre: four volunteers and one retired nurse are supporting the team.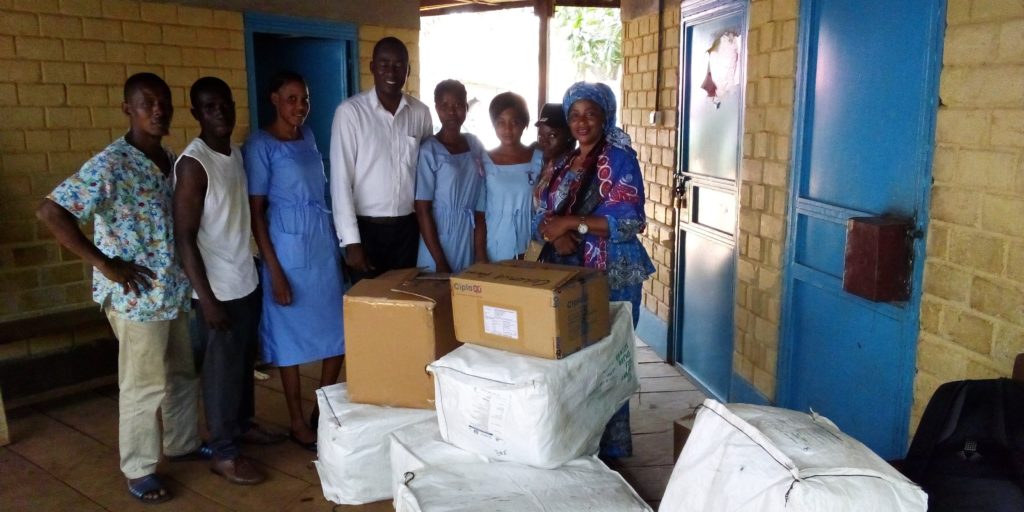 The centre also serves the teenage pregnant/mothers in the community. The awareness raised by the 2YoungLives mentorship scheme has helped raise awareness amongst community members to encourage teenagers to access dignified medical services and create a safe community for girls.